Manchester fashion firm handed over to administrators
Wed, 24 Jan 2018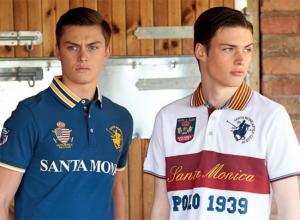 A company in Manchester that imports, wholesales and distributes clothes and other fashion items has fallen into administration after falling on hard economic times.

The Juice Corporation, a company that encompasses several brands including Hornby Street, Continental Shelf 128 and Wembley Menswear Company, called in administrators from CG&Co on the 16 January.

The accountancy firm's founders Jonathan Avery-Gee and Stephen Conn have been dispatched to Juice as joint administrators.

A statement from CG&Co says that the administrators' aim is to "protect the interests of creditors and safeguard the jobs of the employees of the companies".

According to its most recently filed accounts, Hornby Street posted pre-tax profits of £32,844 on a turnover of £9.1 million for the year ending June 2015. It almost employs and average of 56 staff, as recorded over the past few years.

Companies House records indicate that the Juice Corporation's sole active directors are Kasif Ahmed and Bushra Ahmed.

The company was founded in 1985 as the Joe Bloggs Clothing Company, changing its name to the Juice Corporation in January 1988.

In its 20-year history the firm acquired the license for several household brands, including sportswear label Slazenger, which it re-launched into the UK market in 1998 after 20 years' absence. Other brands on its books include famous headwear maker Kangol, premium sports company Head and Gabicci.

The Juice Corporation also sponsored several stars in the 90s and 2000s, including mentalist Uri Geller, cricketer Brian Lara and boxing star Amir Khan.

Avery-Gee said that the company's rich history meant he was confident of finding a solution to its problems.

He added: "These companies and the fashion brands they sell have a great heritage in the UK and we are hopeful of maintaining the business as a going concern which is in the best interests of creditors and employees."
Subscribe today to read and search all our news, premium articles, business sale listings and buy/sell resources.
Latest articles
Do you want to gain access to the latest businesses for sale as well as all UK administrations, liquidations and all winding-up petitions?
Business Sale Report is your complete solution to finding great aquisition opportunities.
10 Biggest Buyer Mistakes
Fill in your details below to get our FREE guide